Lumens: 3,400 lumens
Throw: 1,000 metres
Length: 439 mm
Beam Type: Reflector – Spot surrounded by flood
A very bright light source, HID in this case, and a large deep reflector is always going to result in a strong powerful beam. The Crocodile torch / searchlight has a huge beam, from a huge light which is still hand carry able, though easiest to use with the supplied shoulder strap. This unit is traditionally bought by those involved in rescue, searching, tactical applications but also is a favourite of industry for maintenance . Better than a HID car headlight in your hand!
Light Output and Beam Pattern
The deep reflector of the Crocodile HID torch provides a long reaching beam with spot surrounded by flood great for searching or actually operating within the beam. Like all reflector beams it is most dispersed at its farthest reaches and the limiting factor is often ones eyes. The beam is variable by a rotary dial from 2,000 to 3,400 lumens. Like all smaller HID torch lights, there is a moment to reach full power, in this case about 30 seconds, this is due to the modest size of ballasts in a handheld unit, which have to ignite the strikers and excite the metal salts within the lamp. This large deep reflector is an anomoly in this day of multi LED flashlights providing similar power, but the throw of that style of torch is limited by the small, shallow reflectors where the one large very deep reflector of the Crocodile HID searchlight provides very strong throw.
Construction
When you see the bare reflector of the Crocodile searchlight / torch for the first time you cannot but help notice the large cooling fins on it, most people likening the reflector to the cylinder of a single cylinder motorbike, it has that much cooling on it. This is covered by a poly lattice to prevent you touching the large cooling fins. The battery is actually multiple individual batteries housed in an aluminium extrusion, to aid battery cooling and provide durability.
Regulation
A searchlight such as the Crocodile needs to be regulated and the Croc is. This means amperage is increased as voltage reduces (which happens as the battery flattens) so that the optimum power is supplied to the head to maintain the plasma style reaction producing the High Intensity Discharge light.
Rechargeable Batteries
The battery in the Crocodile is actually one battery constructed of a number of our standard batteries, the LRB168A (18650). Interestingly enough the Tesla motor car uses the same system and same battery, though they need some 8,000 to motivate their car! These batteries are rechargeable lithium ion and feature protection - which controls charging, discharging and importantly over discharging – for your safety.
Cold Weather
All Lithium Ion powered Wolf Eyes torches work well in cold weather, the Crocodile searchlight being no exception.
Australian Approved Chargers
The Crocodile searchlight is supplied with two chargers, an AC charger and and a DC charger. Both have the ability to recharge the battery of the Crocodile searchlight, but more importantly they have a couple of metres of cable and can be used to power the Crocodile HID Torch while it is running.
Support
Your Wolf Eyes Torch is fully supported within Australia. We have spares here with solid stocks to support our Police and Military partners, we also have a 1300 911 007 phone number to provide over the phone assistance. After hours there is live answering on this line so you can be looked after during working hours.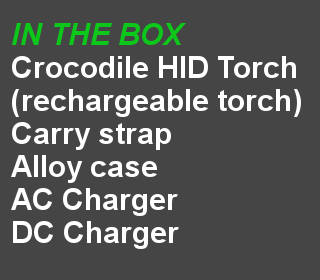 No Crocodile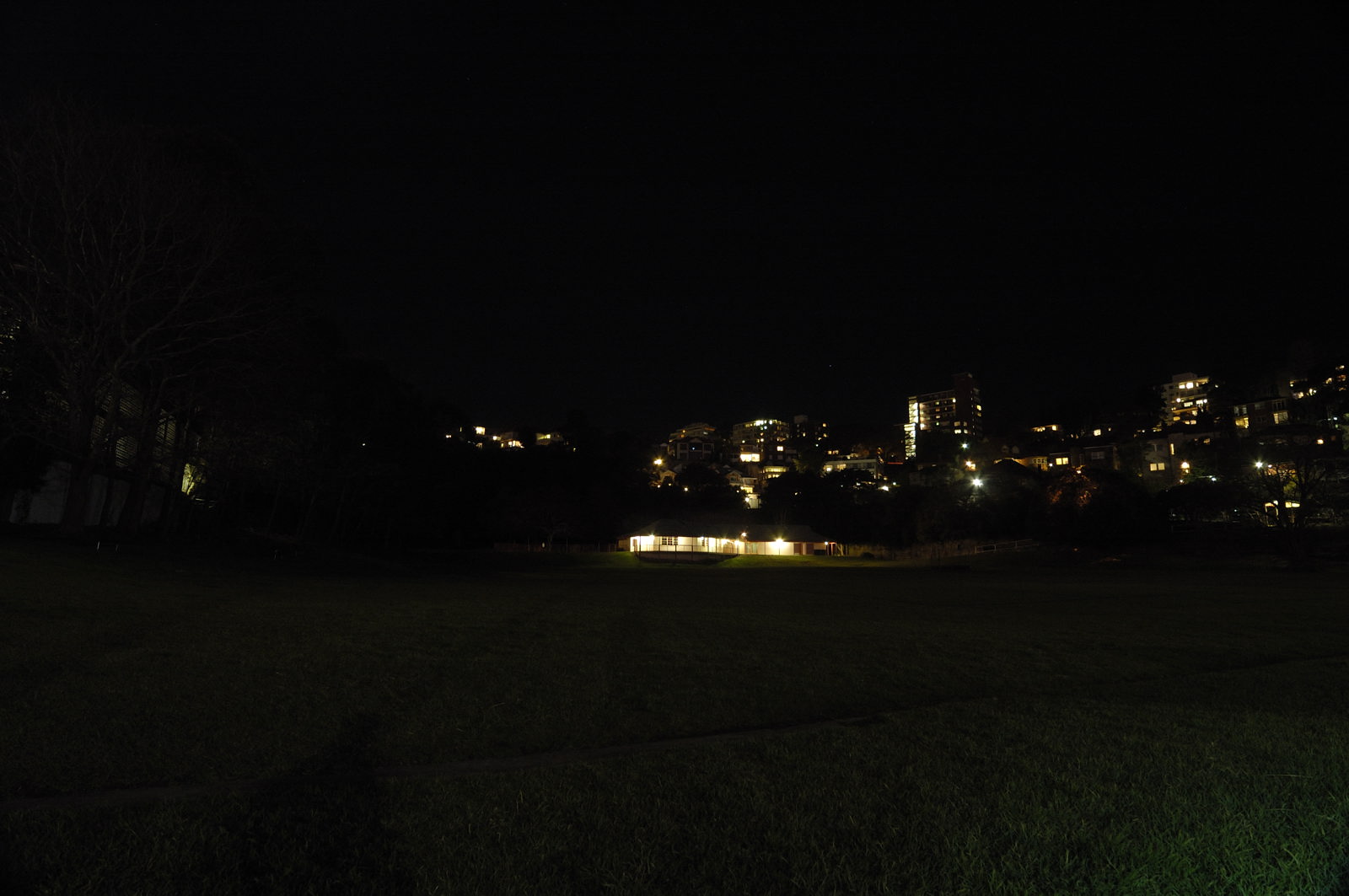 With Crocodile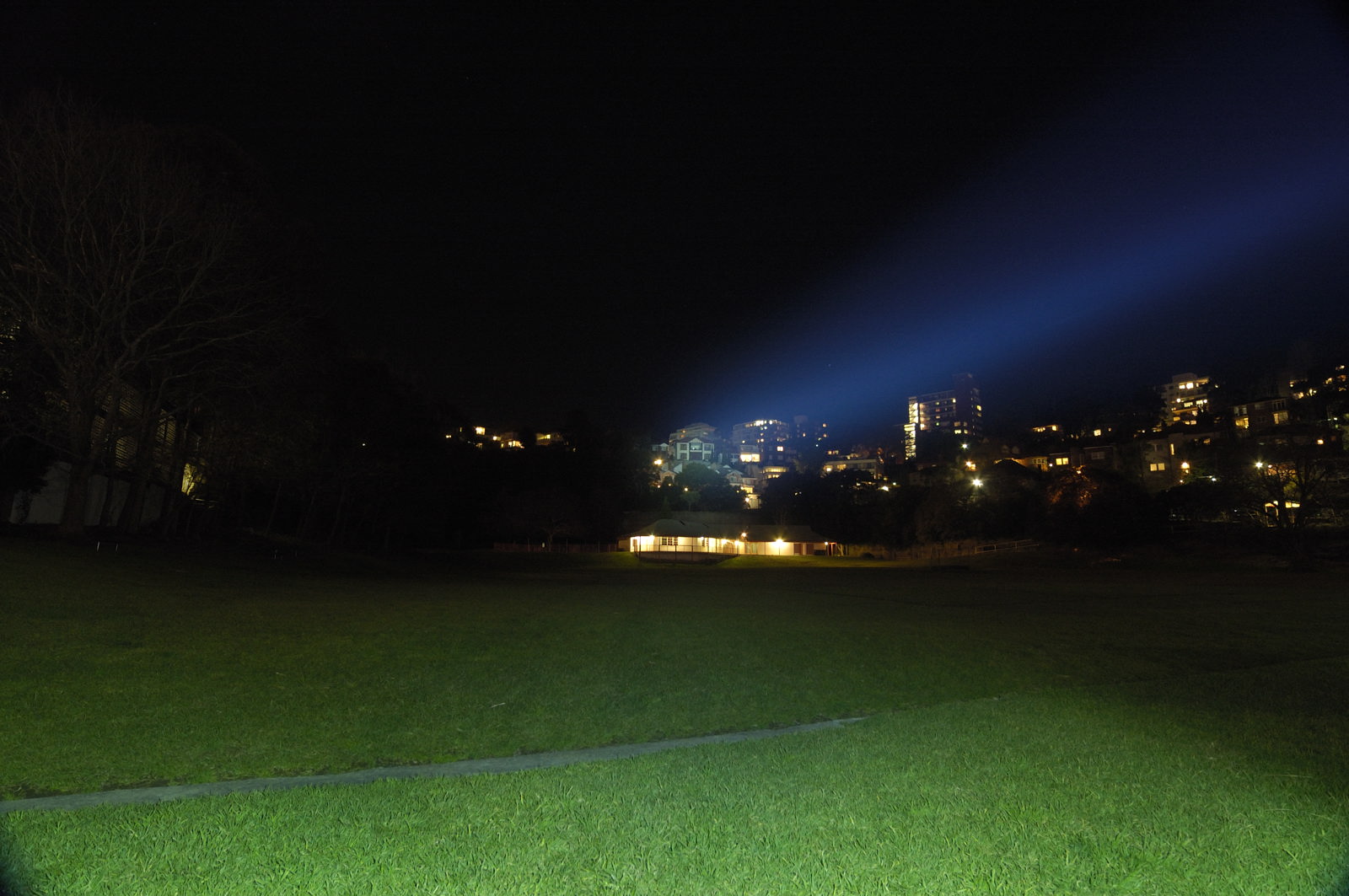 (264-wolf-eyes-crocodile)
| | |
| --- | --- |
| SKU | 264-wolf-eyes-crocodile |
| Brand | Wolf Eyes LED Torches |
| Shipping Weight | 8.0000kg |
Be The First To Review This Product!
Help other wolfeyes.com.au users shop smarter by writing reviews for products you have purchased.
---
Others Also Bought
---
More From This Category