Drought Relief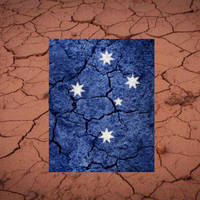 We have all heard about the worst drought in a century and how the outlook is bleak for the next few months. What you may not have realised is that farms are being foreclosed, livelihoods eliminated, farming communities are shrinking, we all are losing food security and in the most unfortunate outcomes, lives are being lost. Not everyone is in these dire straits, but many people are. You may or may not know these people but they are all members of the Australian community just like you and I.
These farms have kept us fed for generations, maybe now is the time to be a real mate and lend a hand, even in the smallest way? We all need our farmers to be there when the rains eventually come.

We often hear the statement 'but what can I do about the drought?'
Plenty as it turns out, and not all of it involving money.
The most obvious way is to donate money to a reputable organisation, such as:
Australian Red Cross
Rural Aid/Buy a Bale
Drought Angels
Aussie Helpers
Lions Need for Feed
Foundation for Rural and Regional Renewal
Salvation Army

A less obvious way is if you know a farmer or someone in a rural community - call and ask how they are coping with the drought. The simple act of talking and letting someone know that someone else gives a damn can make all the difference.
Many of our clients have strong connections with the bush, if you are going out bush probably better to bring a little more with you as gifts. Don't be afraid to buy this in the local town, many of the rural communities are just as badly hit by the drought and any business which closes down is unlikely to be replaced. Most farmers we speak to are pretty stoic and wont let on the real situation.
Email your local Federal and State member even if you are in an urban seat, they need to know people care and are watching. Most have been slow to react to this situation.
Let anyone you think it could help know about the Farm Household Allowance -
https://www.humanservices.gov.au/individuals/services/centrelink/farm-household-allowance

Thanks for reading and thanks for any way you are able to help.
The whole Wolf Eyes Team

PS As a company we have supported some of these organisations already and for the rest of August, September and October we are donating $5 from every torch sold to help the farmers through these organisations. We hope this will
Raise funds for the farmers

Raise awareness

Encourage customers, competitors, etc to do something similar

Make a difference